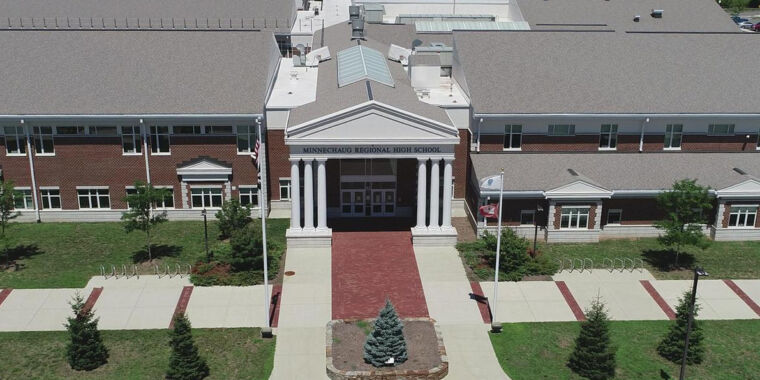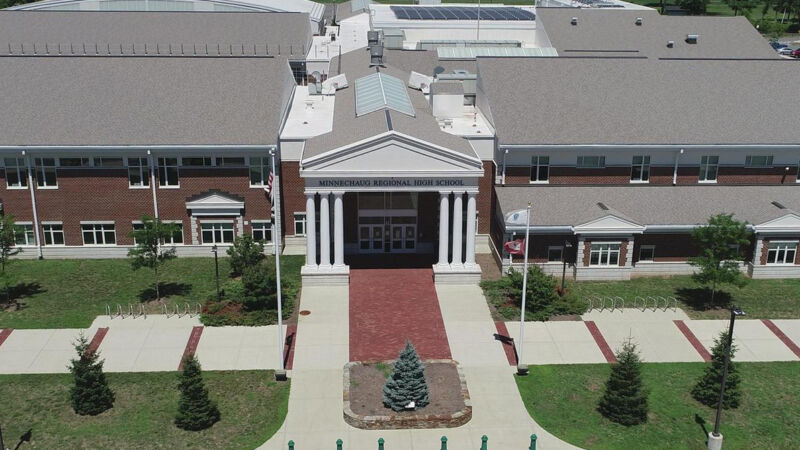 The lights at Minnechaug Regional High School in Massachusetts glow continuously. In fact, they never hang up. They can not to switch off. The entire building's smart lighting system is broken and is stuck in the "on" position. Apparently it's been that way over a year nowand the utility bills are really starting to add up.
"We are very aware that this is costing taxpayers a significant amount of money," School District Assistant Superintendent of Finance Aaron Osborne told NBC News. "And we have been doing everything we can to address this issue."
The school's entire "green lighting system", around 7,000 lights, was installed over a decade ago and was supposed to save money, but according to the report, "the software running it failed on August 24, 2021" and no one was able to turn off the lights for the next 17 months. Teachers are adjusting by unscrewing light bulbs at the end of the day and throwing some breakers not connected to vital parts of the school. Dimming the lights to show movies or something projected on a whiteboard has also been difficult: the lights are at full brightness all the time.
News editor Lilli DiGrande, writing for Minnechaug's student newspaper, The Smoke Signal, did great reporting on the situation within a month of its onset. The smart lighting company that installed the lights over 10 years ago, 5th Light, has apparently changed hands several times and is currently owned by a company called Reflex Lighting. According to the Smoke Signal report, what's left of the 5th Light no longer has access to the old proprietary software to fix anything, so "fixing" the system means replacing it with new hardware.
The problem with new parts is that this all happened in the middle of the pandemic and a huge chip shortage, so parts were ordered and delayed multiple times. The system repair process was originally supposed to start in February 2022, but they can't get the parts. The next missed date was October 2022, and the school does not expect a repair until February 2023. The lights remain on.
A lesson in proper smart building design
Even if you're not responsible for the lighting design of a giant building, there's a valuable lesson here for anyone dabbling in smart home/building technology: make the technology a Addition to your configuration, not a dependency. You still have to install physical light switches in every room, but as a bonus, you can choose light switches that are also controllable through some kind of network. All sorts of smart light switches meet this requirement – normal paddles or even toggles that can also be controlled via Zigbee, Z-Wave, Bluetooth, Wi-Fi, probably Ethernet or whatever you want. That way, if the internet goes down, some server goes down, or some cloud company goes out of business, the lights will still work.
what you definitely should not to do is connect the electricity to be always on and then wait for the mains for the fixtures or bulbs to be close by to turn them off. Apparently, that's what happened at this school, and now taxpayers are paying the price.