unite d'habitation through the lens of paul clemence
Photographer Paul Clemence trips to Marseille discover Le Corbusier's Unite d'Habitation, one of the most recognized works of modernism. After his stay at the Hôtel le Corbusier, which occupies the third floor of the iconic building, the Brooklyn photographer offers a new glimpse of the vertical city. The 1952-built project was first erected in response to the baby boom and subsequent housing crisis in post-war France, and takes shape as a monumental seventeen-story block raised atop a series of heroic stilts.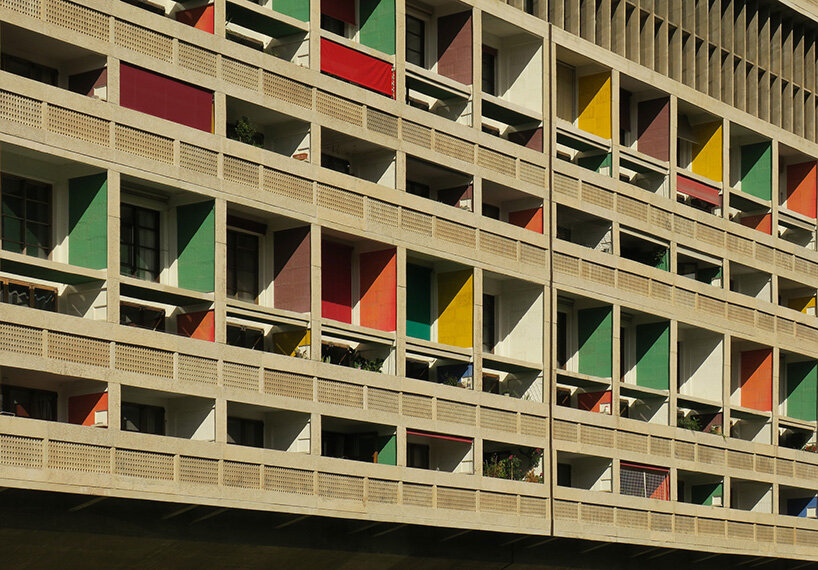 images © Paul Clemence / ARCHI-FOTO | @photobyclemence
discover the concrete city in the sky
Unite d'Habitation exemplifies Le Corbusier's call for a new modern architecture and comes to life with modernist innovations on a variety of scales. One of the first examples of brise-soleil shows careful, environmentally responsive details that integrate a solar shading system directly into the façade. Meanwhile, a modular logic ensures that each narrow unit spans two levels and receives sunlight and ventilation from both sides – this concept of a single component to be added is typical of Le Corbusier's new school of thought.
As a whole, the project was conceived to function as a city, a 'machine for living', and integrates all the amenities necessary for the life of its occupants. When first conceived, the Unite d'Habitation had 330 units for 1,600 people, a post office, a two-story shopping mall, library, restaurant, visitor hotel, clinic and a rooftop gym and track. Even a school was located on the eleven-acre plot.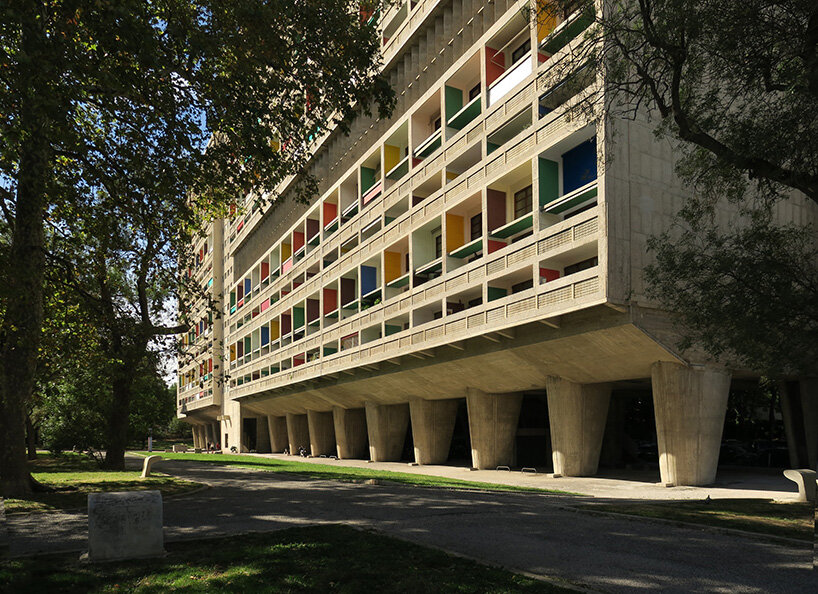 le corbusier's mediterranean masterpiece
The design of Le Corbusier's Unite d'Habitation takes vernacular cues from the Mediterranean context – the French architect was largely influenced by his early travels in Greece and Rome and designed his built landscape of ubiquitous white walls and roof gardens. More than historical styles, he applied the spatial ideas of urban armor to his work. Thus, the project harmonizes the individual housing with the 'urban plan'.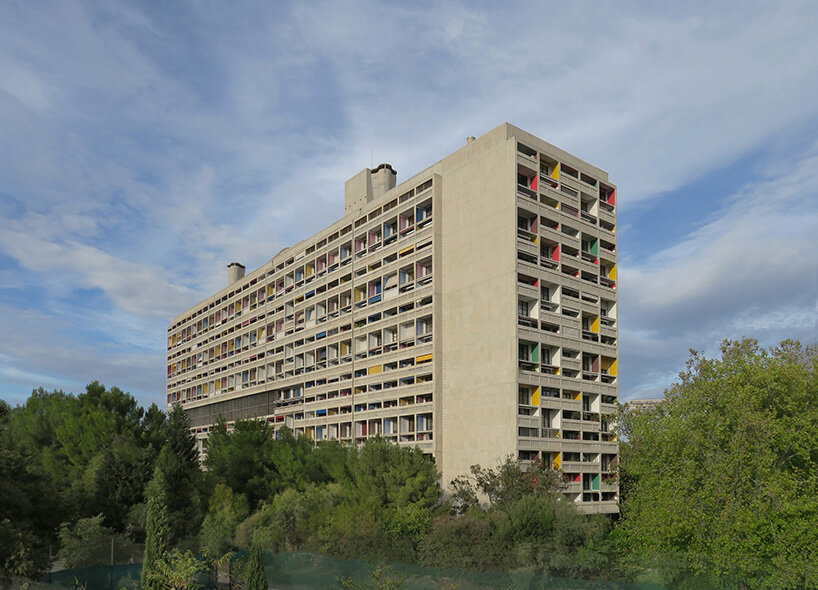 the monumental block has seventeen floors, its modular logic expressed throughout its patterned facade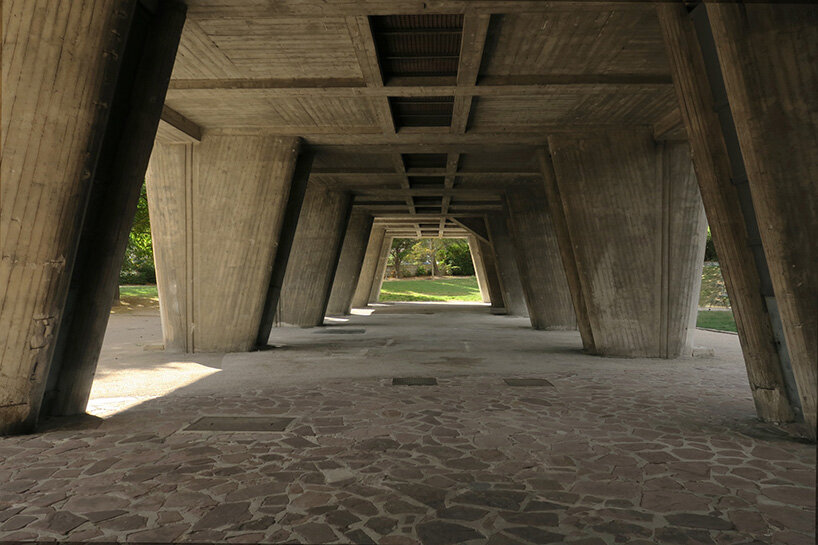 the building is elevated on a series of heroic stilts
Ora Ito's art space MAMO (Marseille Modulor) occupies the roof (see designboom coverage on here)