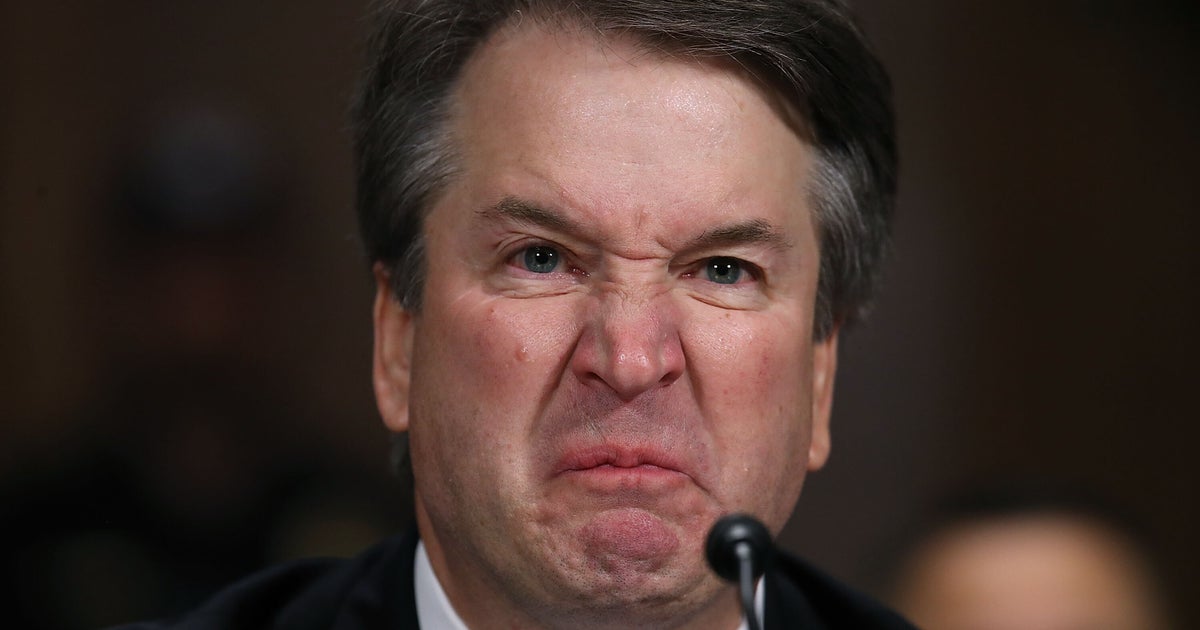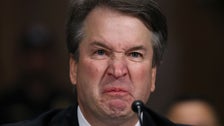 A documentary that premiered at the Sundance Film Festival on Friday night contained never-before-heard evidence of alleged sexual misconduct by Supreme Court Justice Brett Kavanaugh, according to multiple reports.
Titled "Justice," the project's existence was kept a secret before it made its surprise debut, Rolling Stone reported. It's the first non-fiction film from director Doug Liman, best known for 2002's "The Bourne Identity," and highlights some of the accusations against Kavanaugh and the flaws in the FBI investigation.
Kavanaugh's highly controversial 2018 confirmation hearings were highlighted by the raw and emotional testimony given by Christine Blasey Ford, who said that Kavanaugh viciously sexually assaulted her at a drinking party when they were teenagers in the 1980s.
After angrily denying the charge at public hearings, he was narrowly confirmed for life.
Another woman, Deborah Ramirez, also filed a charge against the judge, although she did not testify. She told The New Yorker in 2018 that Kavanaugh once drunkenly exposed his penis to her in a college dorm room. He allegedly pushed it towards her, and she pushed him away, inadvertently touching him. At least seven people heard about the incident before Kavanaugh's ascension as a federal judge, The New York Times later reported.
While making "Justice," Liman obtained an audio recording made by a former Yale colleague of Kavanaugh and Ramirez, Max Stier, several media outlets reported.
Stier now serves as CEO and President of the Partnership for Public Service, a non-profit organization working to promote good government.
Although the accusation on the tape was reported by The New York Times in 2019, the recording itself has not been made public.
Stier reportedly said that while living in the same Yale dorm as Kavanaugh, he watched Kavanaugh drunkenly expose his penis to a different young woman. Then, his friends allegedly thrust his penis into her hand. The woman, then a freshman, passed out that night from drinking and does not want her name used, the filmmakers said in a Q&A after the premiere.
Stier's account also apparently helped Ramirez fill in the gaps in his own story.
Though he didn't see what happened to her, Stier says on the tape that he heard about it, The Daily Beast reported. He reportedly heard that after initially forcing Ramirez to face his penis, Kavanaugh allegedly went to a bathroom where friends encouraged him to get erect. Afterwards, he reportedly returned to harass Ramirez again.
Ramirez is interviewed in the film alongside friends of Ford; Liman said in the Q&A that he didn't interview Ford herself because she's been through so much already. Likewise, Stier declined to be interviewed, as did Kavanaugh, Rolling Stone reported.
"I hope this sparks outrage," producer Amy Herdy said in the Q&A, reported The Guardian.
Need help? Visit RAINN's National Online Sexual Assault Hotline or the National Sexual Violence Resource Center website.