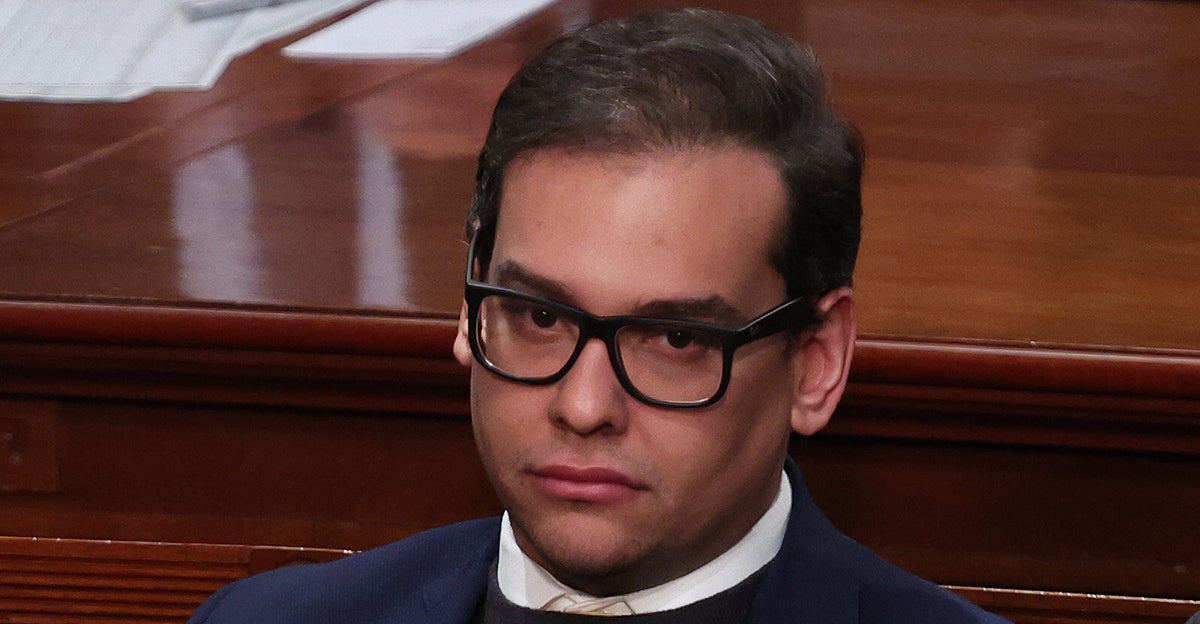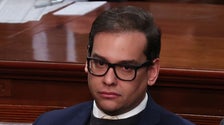 A Long Island newspaper editor on Saturday recalled an alarming initial meeting with then-Republican House candidate George Santos, whose behavior he described as "pure evil."
The North Shore Leader newspaper is currently calling for Santos to resign – or be thrown out of the House.
Something was wrong with him "from the start," editor Grant Lally told MSNBC of his encounter with Santos, whom he described as a "grotesque fraud."
The candidate at the time was seeking support from the newspaper in the 2020 meeting with Lally. But the leader criticized him last year as a "fabulist" and a "fabulist" – and "bizarre, unprincipled and superficial" – and endorsed his Democratic rival for the House seat.
A recent editorial in Lally describes how the "mostly Republican" newspaper sang, "I told you so."
"I asked him a lot of questions, a lot of point questions, a lot of personal questions — it wasn't a hostile meeting. But he really was a weirdo from the start. Lally told MSNBC host Cori Coffin about her encounter with Santos.
"He was elusive. He was also reveling in the attention he was getting, which I thought was pretty odd for a guy who was only 31 at the time but claimed to be a multi-millionaire financier," said Lally.
The leader's opinion of Santos three years ago was supported by press reports of Santos' string of lies about graduating from college, graduating summa cum laude (with a fake grade point average) and working for Citigroup and Goldman Sachs. , to name just a fraction of your lies.
Santos also claimed that the mystery company he launched in 2021, the Devolder Organization, had somehow amassed millions of dollars in less than two years.
"We feel very justified [by other media] because we call it fake," Lally said. Santos' lie was "beyond our wildest expectations," she added. "We don't think anyone would lie about attending Baruch College. We don't think anyone would lie about working at Goldman Sachs."
Lally lamented that the story was not picked up by other media at the time. If it were, "we wouldn't have to deal with this sociopath in the US Congress right now," she added.
Lally referred to a recent story that Santos allegedly stole $3,000 from a disabled American veteran who needed that money for surgery on his service dog. Santos appealed to GoFundMe, raised $3,000, then allegedly took the funds and disappeared.
The "dog did not have the surgery and died. This is pure evil", added Lally, who is convinced that there will be an "almost unanimous" vote to expel Santos from the Chamber.
"No one can support you at this time. You can't take that level of meanness from anyone," he said.
Check out Lally's full interview here: