It is common for a Windows user to deal with Windows update errors occasionally. There is no specific error that appears when using the Windows Update tool; depending on the cause, your computer may show different errors from time to time.
Recently, many users have reported getting error 0x80070003 while updating their Windows 10 devices. Error 0x80070003 appears only when the Windows Update tool fails to download or install the update on your device.
Unfortunately, Microsoft does not report anything about the error. The error appears and prompts you to retry the Windows update. If you have limited internet bandwidth, this error can drain all your data and leave you clueless.
Fix Windows Update Error 0x80070003
So, if you are unable to update your Windows 10 computer due to Error 0x80070003, you have arrived at the right page. Below we share some of the best ways to fix Windows Update Error 0x80070003. Let's start.
1. Run the update troubleshooter
Windows 10 provides an update troubleshooter that aims to resolve various issues and errors that prevent Windows from updating. You can run the update troubleshooter to find and fix the problem automatically. Here's what you need to do.
To run the Windows Update Troubleshooter, click Windows Search and type Control Panel. Then open the Control Panel and select 'System and Security'. Under System and Security, click the button 'Fix problems with Windows updates' Link.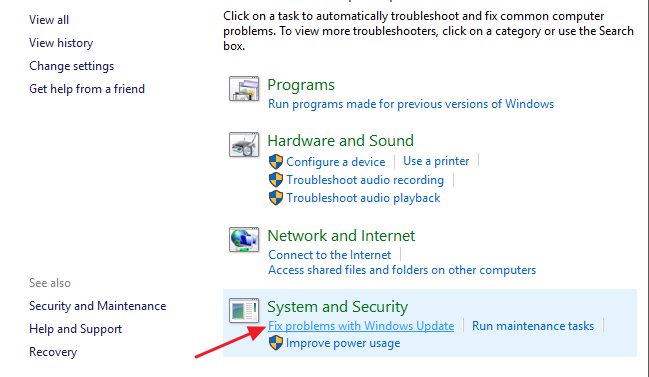 This will run the Windows Update troubleshooter. You need to check the 'Apply repairs automatically' and click on 'Execute as administrator' Link. Once this is done, click on the Next button.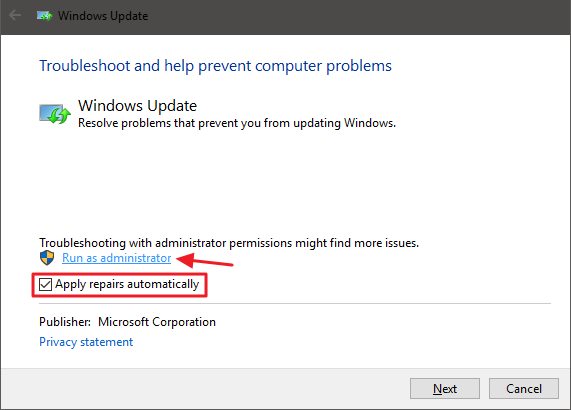 That's it! Now Windows Update Troubleshooter will run and try to update your device. If you find any problems with the Windows Update tool, it will be fixed automatically.
2. Temporarily disable Windows Defender
Many users claimed to fix error 0x80070003 by disabling Windows Defender. While it is not possible to completely disable Windows Defender, you can disable the firewall and real-time scanning options. See how to disable Windows Defender.
1. First, click on Windows Search and type Windows Security. Then open the Windows Security application from the list of options.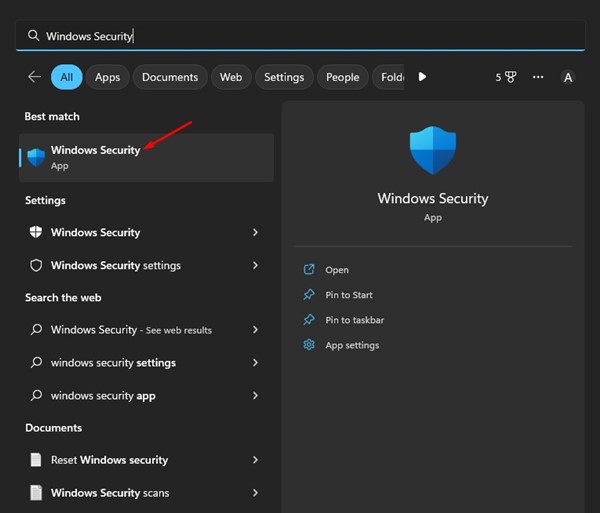 2. Under Windows Security, click the Virus and threat protection option.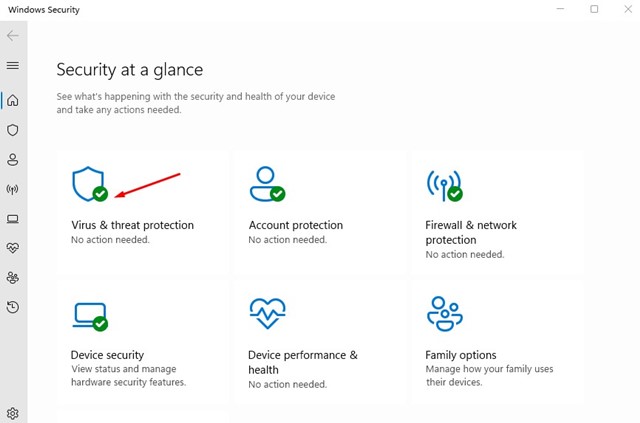 3. On the Virus & Threat Protection screen, click the 'manage settings' Link.
4. Then disable the following options:
real-time protection
Protection delivered in the cloud
Automatic Sample Submission
tamper protection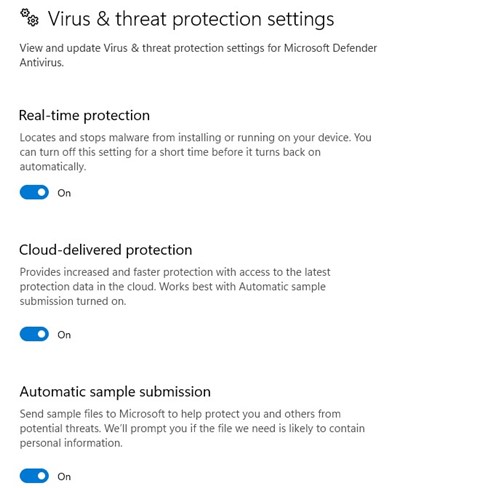 That's it! After disabling the four options, you must run the Windows Update tool again. This time you won't get error 0x80070003.
3. Run SFC and DISM command
The SFC and DISM commands check and fix corrupt system installation files. Error 0x80070003 error while updating Windows can also appear due to system file corruption. So, you can try to run these two commands to fix the issue.
1. First, click on Windows search and type Command Prompt. Then right-click on the command prompt and select 'Run as administrator'.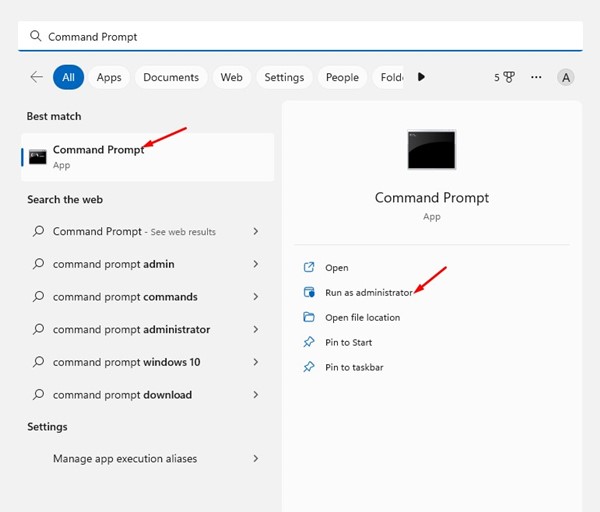 2. When the command prompt opens, paste sfc /scannow and press the Enter button.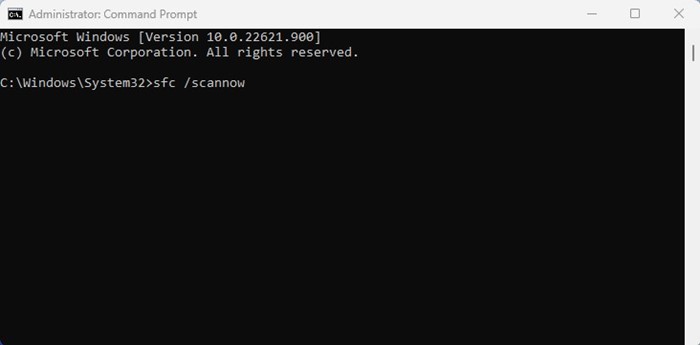 3. The above command will run the System File Checker tool. This tool will scan and repair all corrupted system files.
4. If the SFC command returns an error, run the DISM command:
DISM /Online /Cleanup-Image /RestoreHealth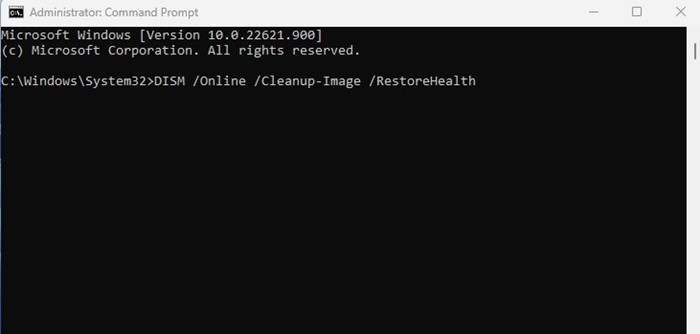 That's it! This is how you can run SFC and DISM commands on your Windows OS to resolve error 0x80070003.
4. Restart Windows Update components
Since Windows 10 cannot install a specific update, you can restart update components. Restarting Windows Update components is easy, so follow the steps below.
1. First, open command prompt with administrative rights.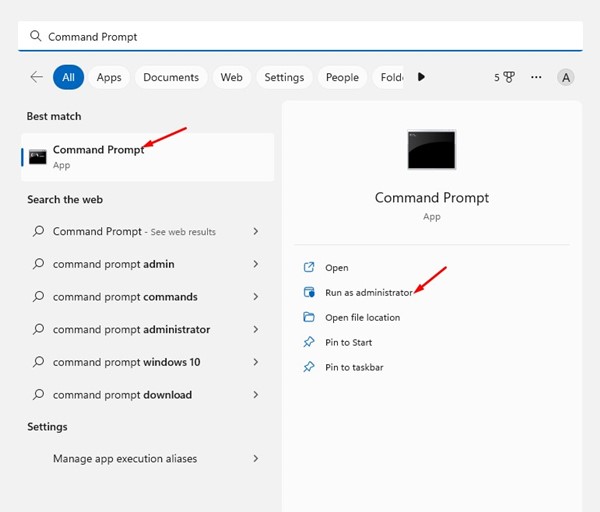 2. When the command prompt opens, run the commands one by one
net stop wuauserv
net stop cryptSvc
network stop bits
net stop msserver
Ren C:\Windows\SoftwareDistribution SoftwareDistribution.old
Ren C:\Windows\System32\catroot2 Catroot2.old
net start wuauserv
net start cryptSvc
network start bits
net start msserver
3. Once that's done, open Windows Update and check for updates again.
This is how you can restart update components on your Windows computer.
5. Install Windows Updates Manually
In Windows 10 and 11, you have the freedom to download and install Windows updates manually. You can follow this approach if all methods fail to resolve Windows Update error 0x80070003.
You just need to know the updated version (build, version, etc.), which is failing to download and install on your device. If you know, you need to go to the Microsoft Update Catalog website and download the update package.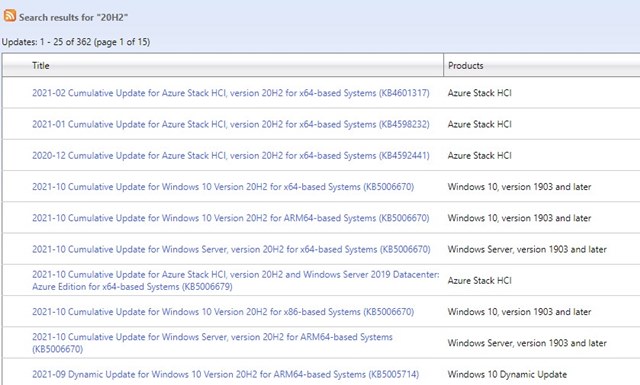 Once downloaded, you can install it directly on your device and restart it. We have already shared a detailed guide on how to download and install Windows updates manually. Be sure to check out this guide for steps.
Also Read: Download and Install Intel Unison on Windows 11 PC
So these are the best and simple methods to fix Windows Update error 0x80070003. If you need more help fixing error 0x80070003 in Windows, let us know in the comments. Also, if the article helped you, be sure to share it with your friends as well.