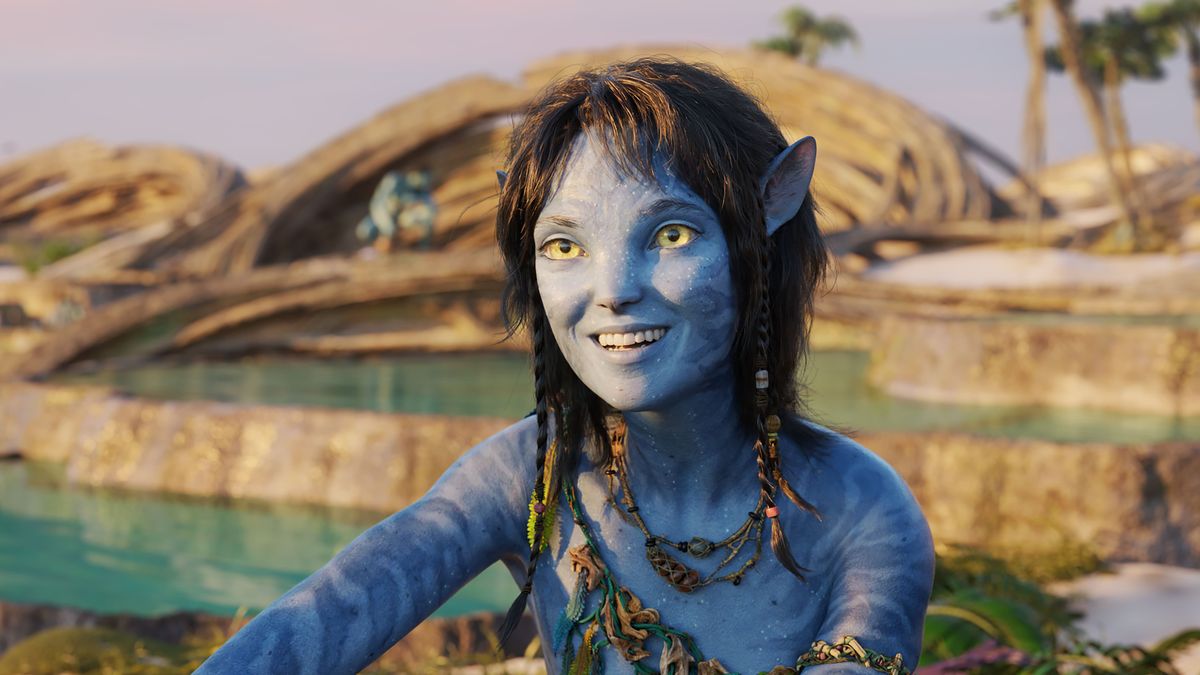 Much of Avatar: The Way of Water's eye-rubbing-in-disbelief magic stems from its ability to convincingly blend the practical and the digital – and the animators at Wētā FX have done such a good job in that department that director James Cameron was frequently misled into approving fully computer-generated photos.
In an exclusive interview with TechRadar, Daniel Barrett, senior animation supervisor at the New Zealand-based visual effects company, revealed that he and his team were sometimes forced to work around Cameron's desire to keep things as practical as possible in order to keep the realism of certain shots.
"There is a lot of interaction between [Na'vi] characters and spider [played by Jack Champion] in The Way of Water," explains Barrett, "and getting the kind of contact precision you need in stereoscopic film can be a real challenge. On-set planning was done at such a high level that many of these shots worked. But there were also times [when they didn't].
"If you think about those photos where Quaritch is carrying Spider to the drop zone – everything was pretty much filmed, but we quickly realized that there were elements of Jack's body that we needed to replace with a digital one to make sure we could get all that contact done. Our digital duos reached a very high level. We had a lot of situations in the movie where we tricked Jim [Cameron] – where he thought we were practical, and in fact we were digital.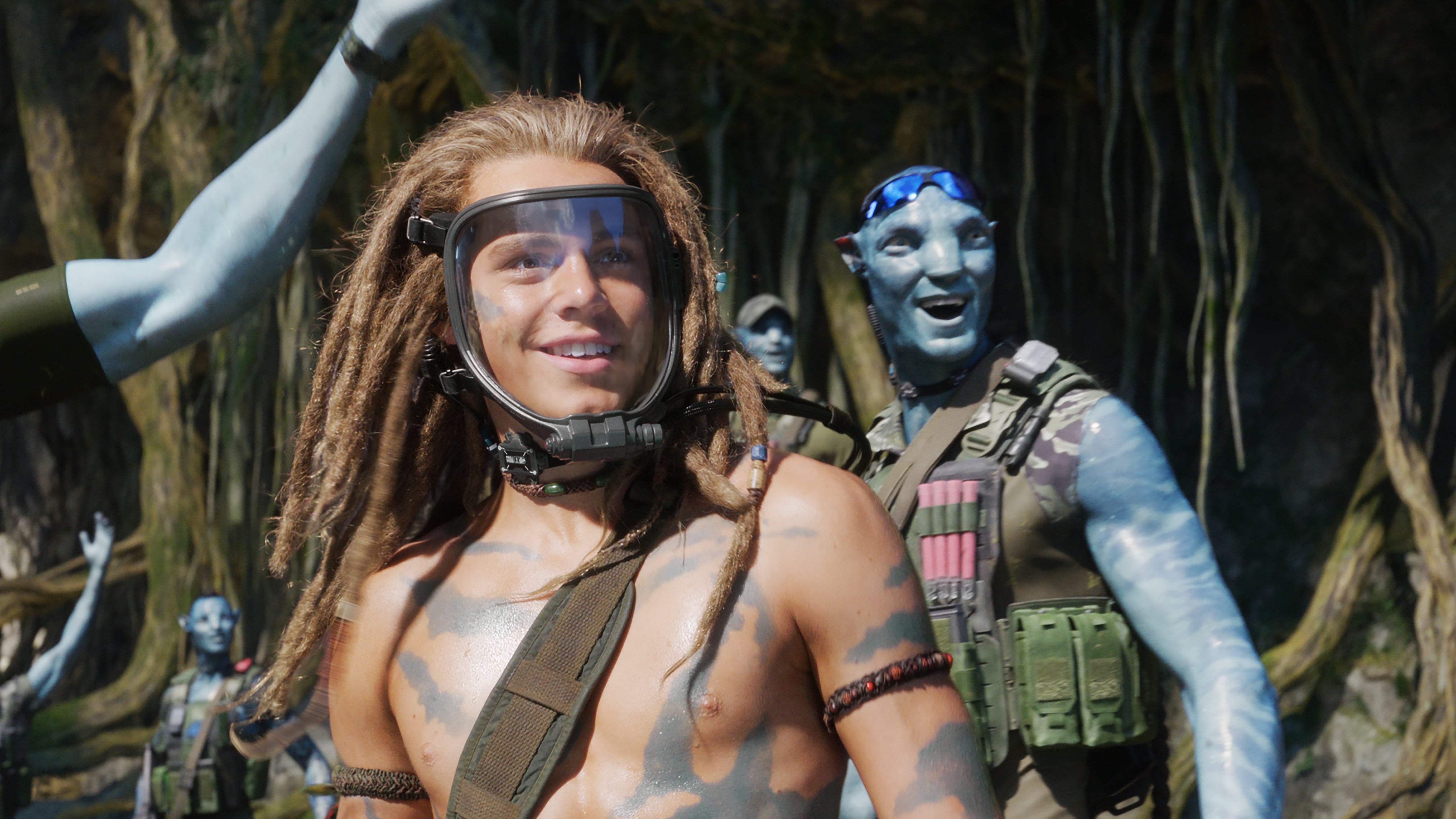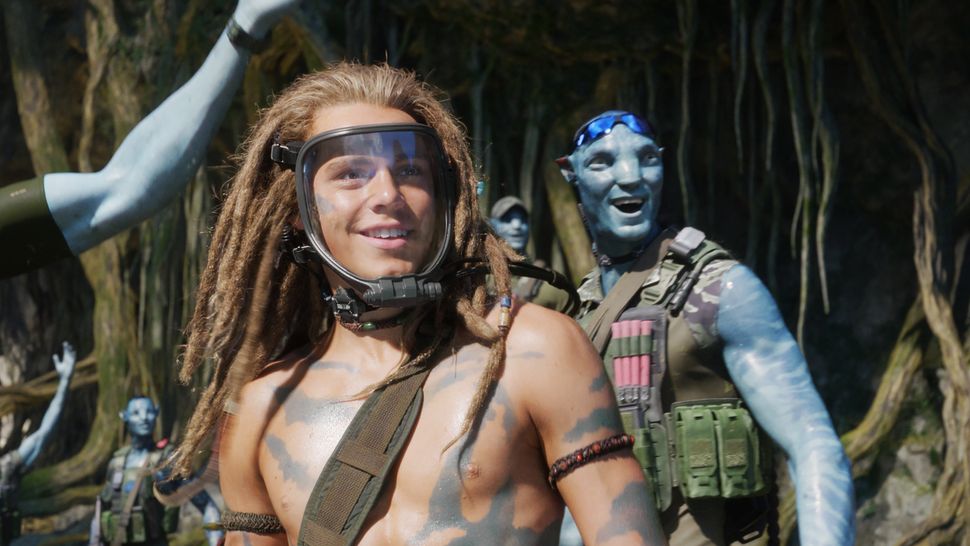 "We would make the decision: what is the path of least resistance to give Jim back his plate exactly as he threw it? And sometimes the economy was too big not to go digital […] But there was obviously still a lot of work to be done there. For the camera crew to create movements precise enough to hold up in 3D movies, there's a real challenge in that. And they've done an incredible job on this film to reconcile some of those situations for us."
Animation 101 with Wētā FX
As someone whose team was "hugely responsible for everything that moves" in The Way of Water, Barrett is among the few people who can give an informed answer to the question: How the hell did Cameron pull this off?
If you've ever seen any of the film's behind-the-scenes, you'll know that the processes involved in bringing the entirely fictional world of Pandora to life on screen must have been incredibly complex. So, naturally, we asked Barrett to explain – in layman's terms – how Wētā transformed the likes of Kate Winslet and Cliff Curtis into 10-foot Na'vi that live in the water.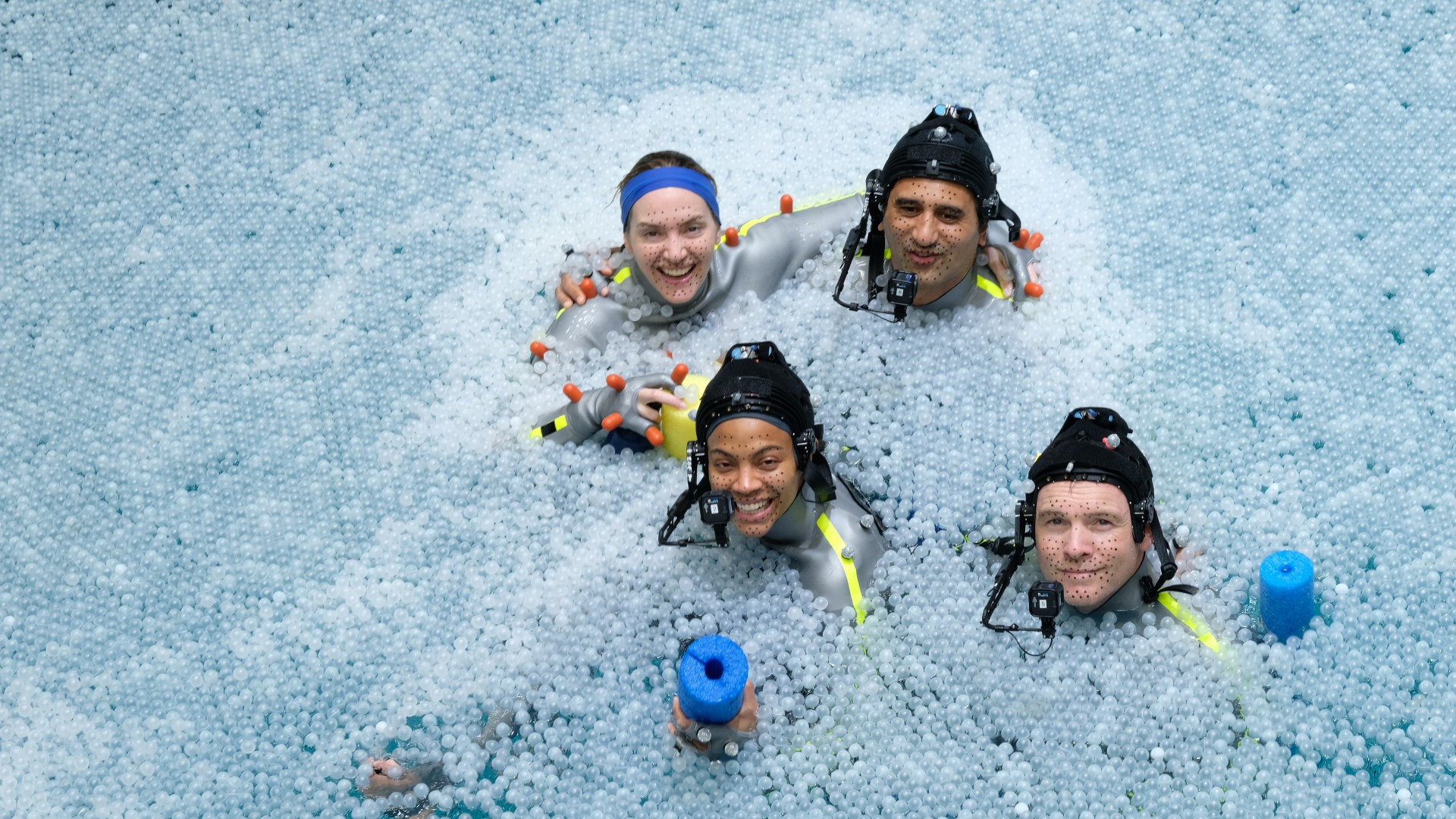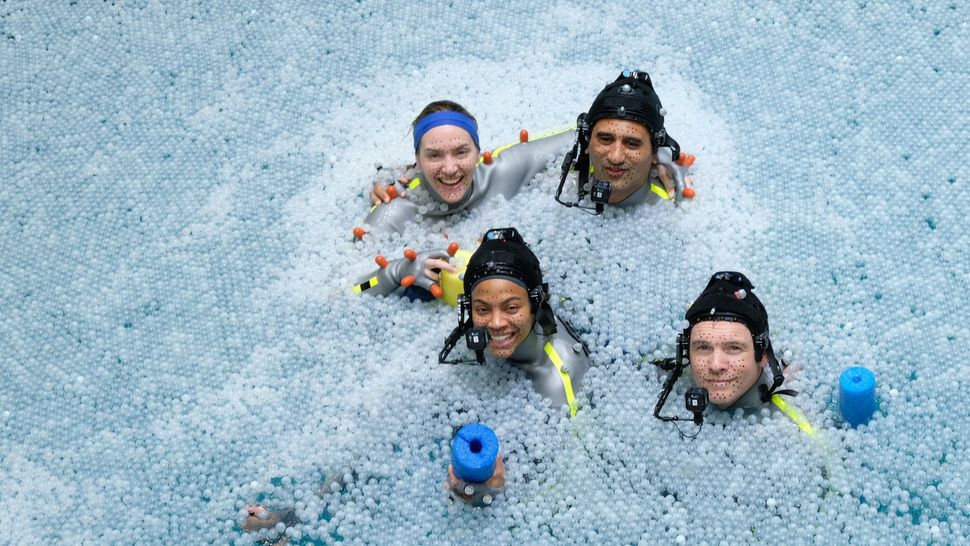 "The way we separated it out," he begins, "there were certain crews for certain sequences, but we also have specialist artists. So, for example, we have a facial team, which has done most of the facial work, and they work as a separate department. We have a motion editing team whose starting point is performance capture data – obviously, they've worked really hard on this movie. Then there's the animation team, who do a bit of everything – they're responsible for all the creatures, vehicles and stuff like that. And we also have a crowd team, which deals with the larger audience [animations], whether fish or birds or Metkayina in a village. So all these groups of people, in these departments of what we call the movement realm, totaled about 150 at our peak.
"So the motion capture is captured – most of that was done in Lightstorm [studios] – and [the footage] it's then selected by Jim, whatever he wants," continues Barrett. "It will then be delivered to Wētā, from where it will pass through the motion capture team. Data tracking is done in Lightstorm, but we like to re-track it to make sure we maintain all the fidelity and detail of the presentations. This will pass to the motion editing team, who will start working on the bodies – and sometimes there's a bit of cleanup involved in that. [stage]. The motion editing team – sometimes the animation team as well – will deal with the parts you can't capture," explains Barrett, giving examples of Na'vi fingers and tails.
"We like that the bodies are pretty much ready before we move on to the facials – and by the way, a lot of attention is paid to what the head is doing, because your facial animation will fall off if you don't have a very accurate version of the performance. Once that's done, we move on to the facial [animations] – although sometimes, if we realize that we have lost something with our head, we have to push it back a step. And that's basically the performance capture process, [with regards] for the movement team.
"Obviously, other than us," Barrett adds, "there's a lot of work done before in terms of models, character rigging, shading, and textures. But once the movement is there, the footage goes through the crew of creatures, who simulate fabrics, costumes and hair. And of course we have a very smart lighting team working their magic, which is always a wonderful thing. Seeing these characters finally rendered… oh, it's so exciting. Having worked on something that looks a bit like a cartoon and then seeing something that looks like the real thing. It is a pleasure, a gift."
Judging by The Way of Water's nearly $2 billion global box office receipts, audiences are enjoying the treat, too.
Avatar: The Way of Water is now showing in theaters worldwide.